Making Trade
happen
At Coface we're a team of 4700 "happeners" with 75 different nationalities based in 57 countries, all sharing a corporate culture that's in tune with the world.
We work together towards a common goal: to facilitate trade worldwide and consolidate our position as a leading provider of credit insurance.
Coface works closely with around 50,000 global clients across all industries, helping them grow their business and making their companies stronger, more dynamic and more successful. Our teams make trade happen on a daily basis.
Come and join us!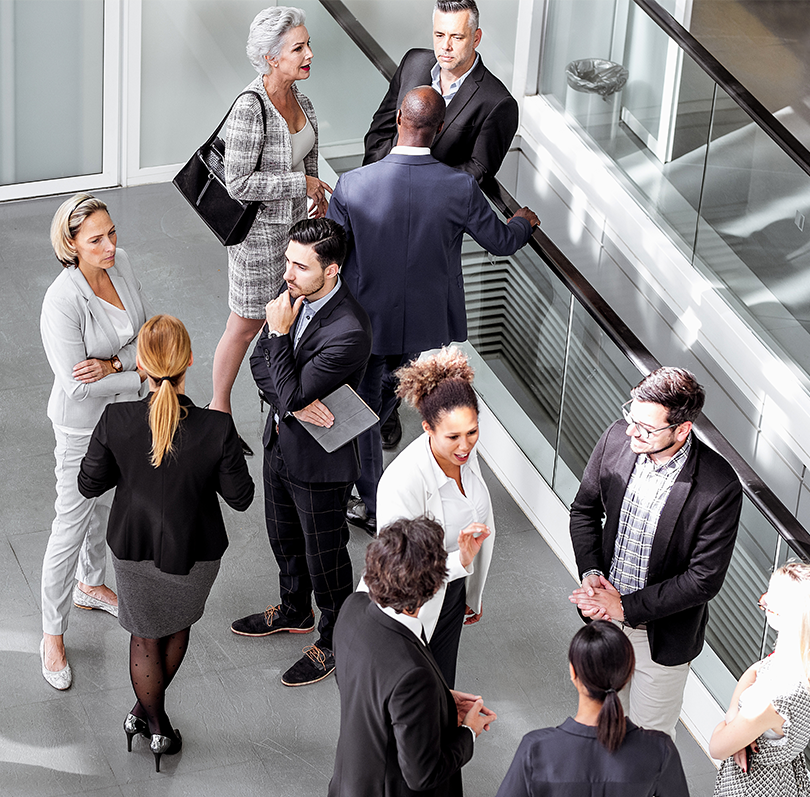 4 (good) reasons for joining Coface
What makes the Coface experience so unique for the people who work here?
Our happeners give an insight into their daily lives at Coface and their rewarding work experiences from an interpersonal, professional and cultural perspective.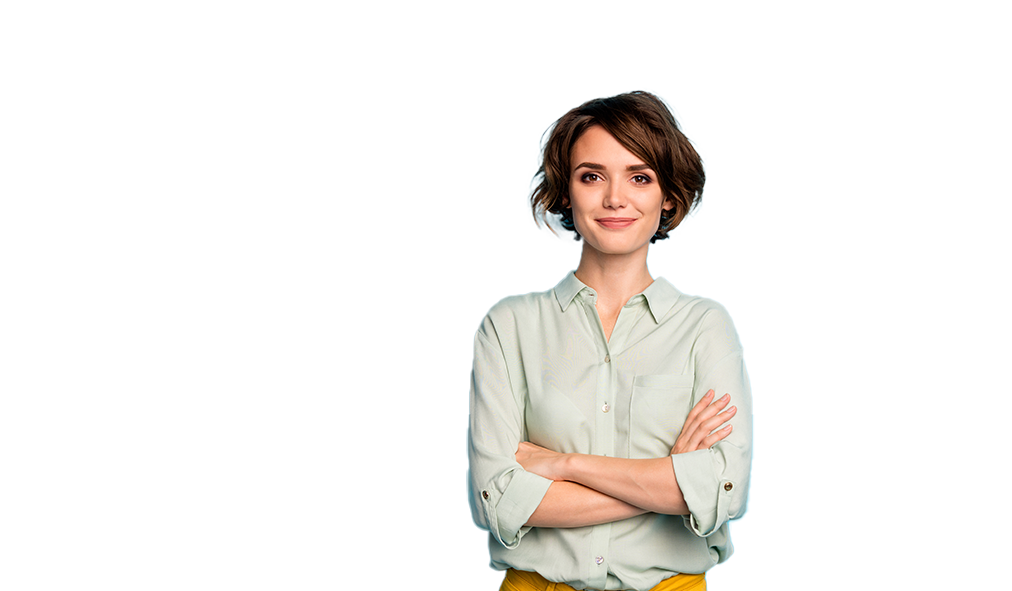 Helping businesses grow
Coface's purpose is to facilitate global and local trade by delivering solutions that help companies make the right commercial decisions. We work with businesses to prevent risks of non–payment and protect them via our credit insurer guarantees.
Our role is also to guide our clients through a world that is changing faster than ever before. We provide information to help our clients gain in-depth knowledge about their own customers, suppliers and prospects through an assessment of their financial health and reliability.
In addition, we forecast the major economic trends and analyse the risks by geographical location and sector. Working at Coface means helping to put together, develop and promote this one-of-a-kind micro and macro-economic expertise. It also means providing day-to-day support to an array of companies to assist with their decision-making and commercial strategies.
Our Coface Global Solutions teams support the development of multinational companies through a range of specific services. In this video, one of our clients - Tyrolit - talks about the support it receives from Coface on a daily basis.
Thriving in a human, inclusive community
Connecting with the world means connecting with each other!
One of Coface's defining characteristics is that we're a company on a human scale with an international reach… where every individual is important. You will be surrounded by a diverse group of people with a powerful mix of generations, genders and cultures. Our human dimension is also reflected in our ethos when we work together: we value simplicity, accessibility and openness.
As an employer, Coface is committed to a socially-responsible approach based on three key missions:
• Fostering an inclusive work environment
• Helping all our employees grow
• Promoting equal opportunities while opposing any form of discrimination
What our Happeners say about it
"Our internal Women to Lead network looks at ways to develop the careers of women at Coface. We are also committed to diversity and a mix of generations at every level of the company. Our diversity is also reflected in our decision-making - which is unquestionably an advantage!"
Leigh M.
Risk, Legal and Compliance Officer in South Africa
Connecting with the world
Working in sync with the global economy means operating in a multicultural environment. Our teams are skilled at combining their expertise and working collaboratively across the world to gain an understanding of a given market or solve the problems our customers are facing.
Our global outlook is a key factor in our day-to-day work at Coface, where:
•You will work closely with your overseas colleagues so you can better serve our clients all over the world.
•You will work in close contact with colleagues of different nationalities and cultures in the office, in meetings and on training programmes.
•Thanks to our unique international network, you will enjoy a wide range of mobility opportunities abroad - even at the outset of your Coface career!
What our Happeners say about it
"I work with colleagues from very diverse backgrounds at Coface. It's an environment where I can learn about different cultures and points of view without even leaving the office! Our diversity fosters creativity and boosts our performance. It makes Coface a great place to work alongside a team I'm proud to be a part of."
Yuliia N.
Key Account Manager, Coface Global Solutions based in Dubai
Reinvent and build the future
In our quest to reinvent ourselves, we are constantly putting our accomplishments and triumphs to the test - this has lain at the heart of Coface's success for over 75 years!
We integrate new technologies, especially data science, into our operating model to simplify and improve our operations.
We are prioritising new ways of working that are more flexible, agile and collaborative.
And because the world is in a constant state of flux, we encourage innovative ideas and value inquisitive minds, men and women with the drive and daring to shape a new world.
What our Happeners say about it
"We have devised a 'commercial hub' with an agile process and cutting-edge technology so we can put a new team in place that is dedicated to customer service. It has helped us improve our quality of service!"
Bjoern M. – Senior Solution Development Manager (Germany)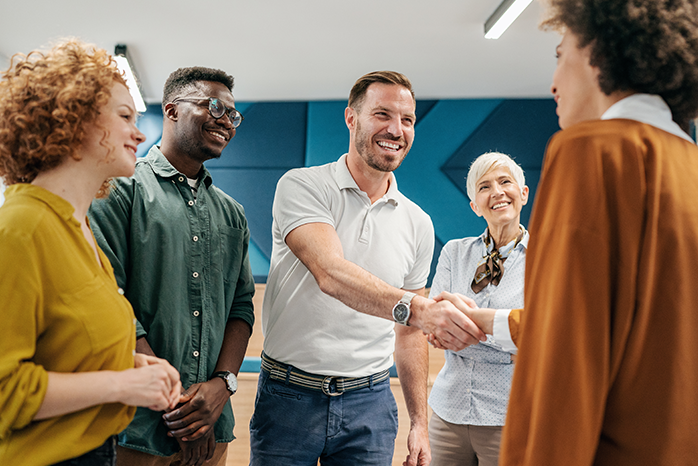 Join us!
Coface is constantly on the lookout for talented individuals who can fit into our culture and contribute to moving the company forward.
To fulfil the goals of our strategic plan, we are hiring candidates with different levels of experience for every type of position in all the countries where we operate.
This includes financial analysts, risk underwriters, actuaries and sales representatives as well as specialists in IT systems, data, change management, finance and human resources.
We welcome a wide variety of profiles, including above and beyond our areas of expertise!
Discover our job offers
Online services for customers and brokers
Customer Portal - CofaNet

Coface online platform for managing your trade receivables. Full monitoring of your risks. Direct access to all tools according to your contracts.

Customer Portal - Cofanet

Broker Portal

Platform dedicated to brokers for monitoring your business and managing your customer portfolio (in all countries where legally available).

Broker Portal

ICON

Icon is the business information solution designed to help you better understand risk. Learn how to identify the financial situation of your partners and customers.

Icon
Innovative and digital solutions
ICON

Icon is the business information solution designed to help you better understand risk. Learn how to identify the financial situation of your partners and customers.

Icon

API Portal

Stop juggling between software applications. Explore Coface API Catalogue and Integrated Solutions for Icon by Coface and trade credit insurance.

API Portal